Firefox download manager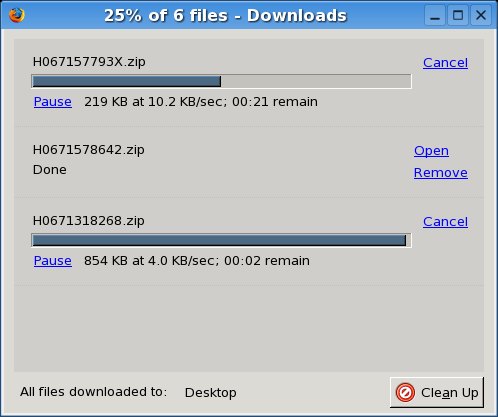 I use Firefox as my main web browser, and when it comes to download, I use it's own download manager. I'm aware that there are a lot of download-manager extensions available, but I hate to have to go through the process of evaluating each one. I did try a few, but they were no good, so I gave up. Besides, one has to keep track of those extensions when installing new versions or switching computers. (If you're going to recommend me some, please keep in mind that I use Linux/KDE).

As for the integrated Firefox download manager, I only require one thing: ability to resume downloads when server terminates the connection, or my Internet connection gets broken, and after restarting the computer.

Other things are ok, I don't feel the need for multithreaded (a.k.a. accelerated) download. And that bug with simultaneous downloads (see screenshot above) can be misleading many times, so you're never sure until you open the Downloads window.
Tweet to @mbabuskov
Tweet
Milan Babuškov, 2006-07-12