How much traffic can you expect from Hacker News front page
In mid of July I posted a link to my blog post about Yahoo! Mail (see previous post) to Hacker News. The post was quickly picked up, and reached the front page: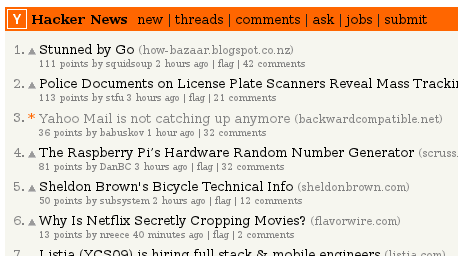 HN effect lasted for two days. As soon as the story left the front page, traffic dropped. My blog gets 30-40 visits per day usually. In those two days, it got about 14000: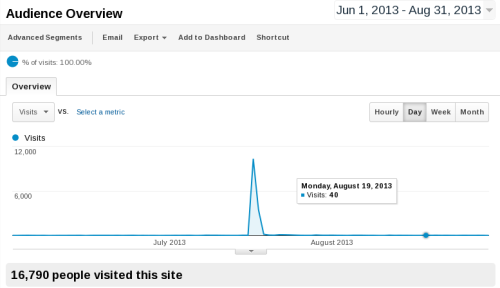 The only feedback and social sharing mechanism I use on this blog is Twitter. As a side effect, I also got about 10 new Twitter followers in those few days.
Conclusion: HN posting could be useful to get some attention, but keep in mind that it would only last for a day or two. As you may notice, I don't have any ads on my blog, the real purpose of my blog posts is just sharing my thoughts with the community.
Tweet to @mbabuskov
Tweet
Milan Babuškov, 2013-09-02